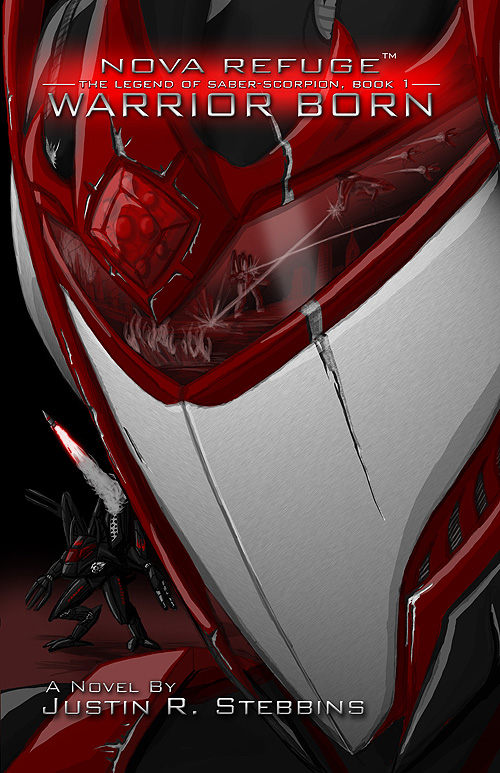 Nova Refuge: The Legend of Saber-Scorpion, Book 1:
WARRIOR BORN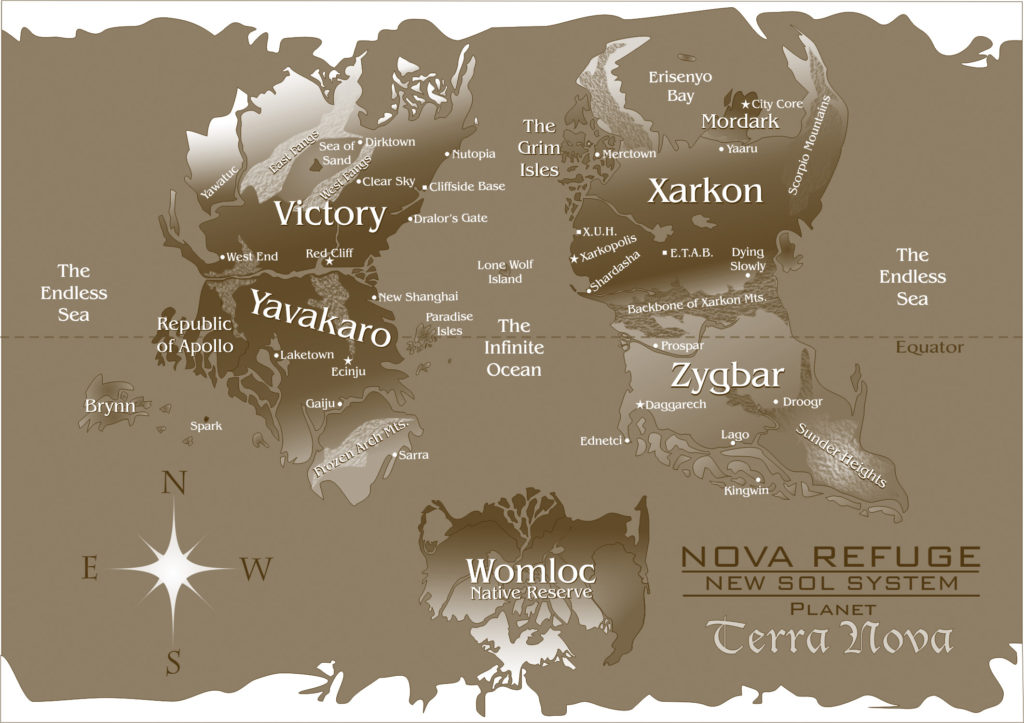 Synopsis
"Soldiers are Made… Warriors are Born."
Three hundred years ago, planet Earth was destroyed by the supernova of her own life-giving sun. What was left of humanity now dwelled on Terra Nova, in the new and foreign galaxy called Nova Refuge. On this new world, humanity was given a chance to learn from the mistakes of its past and start anew, to make a better future.
Instead, we made war.
At first the new human nations were able to work together to fight back the Natives, the beings they found already dwelling in this new galaxy. Once the Xenocide War was over, however, rivalries began to grow stronger. CONON, the Council of Nations of Nova Refuge, was formed to resolve disputes by mediation, to keep peace among men. For in this age of devastating new weaponry, and in this galaxy full of hostile Natives eager to take advantage of any dissent, a stellar war between the major human factions is humanity's greatest fear…
And one man's greatest dream.
And now, in every major human nation, projects are underway to bring war back to its founding point: to find, raise, and train the ultimate soldiers… the Warriors Born.

Sample Chapter
Click here to read "Chapter 3: Mountains of Anthills" in PDF format!

Facts & Photos
1: At 400 pages in length, this novel is nearly twice as long as my last publication, G4M3: Shattered Reality!
2: The book is fully illustrated, with drawings at the beginning of all 26 chapters, as well as the Epilogue and Prologue! It also features a map and the emblems for every faction.
3: Pages 386-400 comprise the Information Codex, containing info on the characters, history, factions, species, and a glossary of terms from the Nova Refuge universe!
4: This book is where the Ultimate War for Nova Refuge begins… will you be there?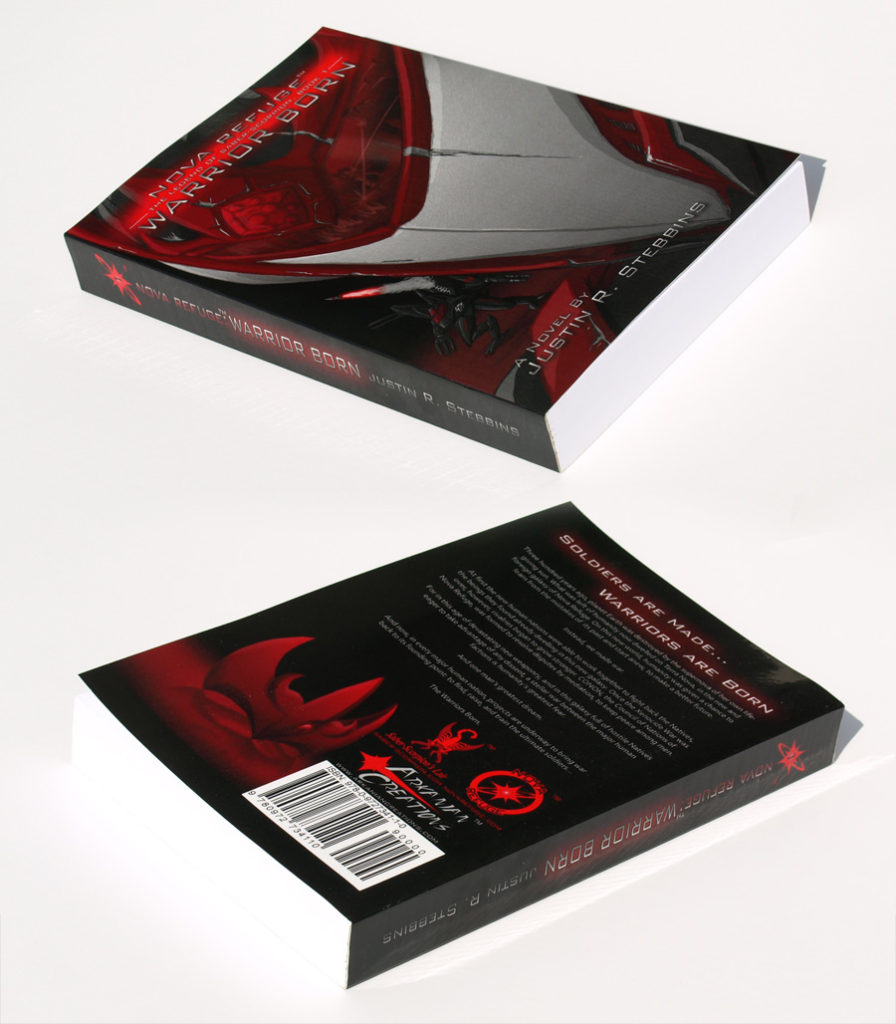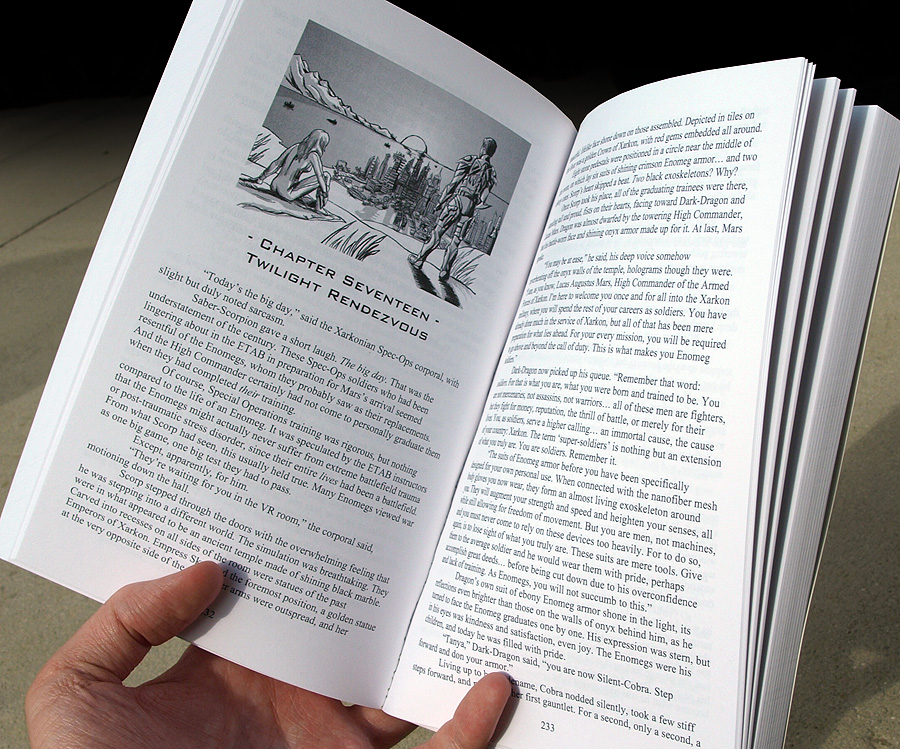 The war for Nova Refuge begins now.